Just thinking about this word makes me think I could honestly write a PhD dissertation on it and write a novel, yet unsurprisingly when I mentioned the topic to my hubby, he said "but a samosa is a samosa, what can you write about this?" OMG!! Really!! Honestly stop reading when you get bored and skip to the video as I really could go on!
When we were young, did I mention I started cooking when I was a mere babe, and loved it, one of my favourite childhood memories is samosa making. When done correctly it really is art. They are beautiful little triangular nuggets, that we so looked forward to when we opened our fasts, oh those days when we were little teenagers and the fasts were long, my mum would go out of her way to make special treats for us to enjoy when opening the fast. The night before Eid was also extra special as the girls would put on the henna before going to sleep, ready for the next days festivities, but one important task was always carried out by all the girls.
We would make the mix for our samosas, someone would roll out the pastries and we would all sit together and make hundreds of samosas ready to be cooked for Eid breakfast, or as an all day long treat and especially for visitors. We have two Eids a year, double celebrations with samosas, and no one ever stopped you munching on them, that was the best bit ever!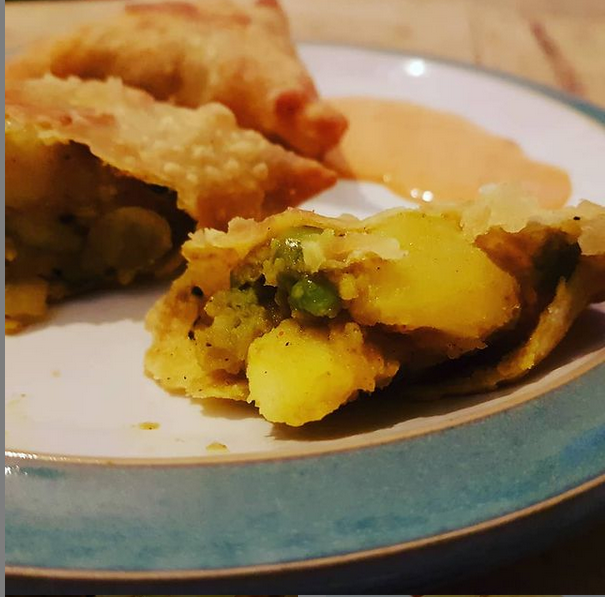 But what are samosas you may ask, they are simply a pastry filled with your favourite filling and deep fried, usually triangle in shape. Traditionally you make the pastries, which does takes time and is in itself a labour of love, you make the filling and then the whole process of rolling and sealing between 50-100 samosas at a time. I call it samosa making day in mine as I will make around 200 at a time, and bhoyyyy do they take time! Nowadays ready-made samosa pastries are available which does shorten the time making them, but I am such a traditionalist and really feel they will never do justice to the homemade pastry version.
When I lived abroad, I made samosas for the locals, and samosas were always on the menu and in my freezer. Interestingly I never ate one, unless it was the fasting month and we opened our fasts with these delicious treats, or Eid, and on a rare occasion when I had guests, but never with a regular meal or just randomly as that is what had been instilled in me from my childhood.
.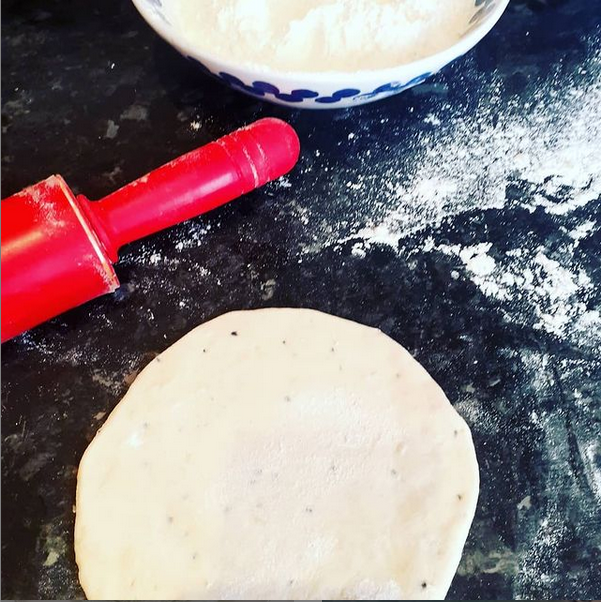 I think the idea of eating samosas as a starter was made popular by the Indian restaurants which have increased rapidly over the last couple of decades.  The surge of the street food vendors also introduced the heavenly marriage of the samosa chaat. A perfect combination of chickpeas and or potatoes in chaat spices when eaten with the samosa and extra sauces such as tamarind or the green chilli chutney is a much sought after treat.
They have made these delicacies more readily available although the purist like me will always put the samosa on the 'special occasions pedestal' and that is where it is staying!  When my father passed away over a year ago, we obviously had friends and family over to give condolences, but once the main flurry of visitors was over a few days later our closest possie of university friends whom we had known for over 30years wanted to come visit. I immediately fried samosas and made my favourite meringue nests, cooking is after all a major distraction and stress relief I find. They had travelled from all over the country and obviously given the circumstances were not expecting a five-course meal, but wow, the samosa here worked perfectly it was the perfect ice breaker, we spent the afternoon reminiscing about my father over these tasty morsels, it was just perfect.
Shockingly, and I emphasize this word, shockingly the samosa did not originate from the motherland, or even the general Indian sub-continent, but somewhere in Central Asia, but luckily has travelled world-wide you could say as I reckon two thirds of the worlds populated area has it's take on the samosa. Originally called the Samsa,  there's the sambusak and sanbusag and so on! The middle eastern chiefs introduced it to the Indian Sultans, the rest is then history.
The filling is usually meat based, but once the potato was introduced by the Portuguese to the Indian sub-continent, the levels of the samosa fillings increased rapidly, the potato samosa or veg samosa was introduced plus the meat and vegetable versions. Regionally the spices and fillings and even techniques vary so much, but the base of it is a pastry filled with a delicious filling, usually small bite size appetizers. Recently Nadia Hussain introduced the samosa pie, but I'm sorry my lovely, this has been made for centuries in Kazkhstan, so if we were being pedantic, she re-invented the samosa pie!!
The Indians used ingredients readily available to them and in the south the coconut filled, with other varies ingredients formed the sweet samosa. There is the lentil samosa, the cheese samosa, the chicken samosa and we have not even left the Indian sub-continent. Coming across to the middle east, the sambusak has feta cheese in it and the Jewish culture has mashed chickpeas too. Oh, I forgot the Punjabi samosa too, they are the larger version of the traditional smaller ones we make at home, traditionally served with a green chutney or tamarind sauce. There are now what I would call modern versions of pastries which are loosely based on the traditional version, firstly, bread is rolled thinly, and samosa filling is put inside and deeply fried, oh and the use of puff pastries with samosa fillings inside, these are definitely imposters, but still delicious!!
Oh my head is spinning!!!

Who remembers when I entered the Great British Bake Off competition a couple of years ago, I got down to the last fifty people that had entered the competition, basically I nearly got into the tent! But why do I bring this up, wait and see! Our first task was to make something with pastry and a favourite cake, I made my favourite cake the pistachio, cardamom and rosewater cake and guess what I made samosas!! I got up early and made them fresh, all uniform in size! All I remember being taken into a room where the producer and someone else as equally important were sat munching the samosas. Considering it was afternoon, and they must have tasted loads of foods all morning, the were scoffing the samosas down, and interviewed me through mouthfuls of samosas dipped in the mint and green chutney sauce I had taken along as the side dipping dish. Of course! I sailed through that round; well I know the samosas definitely helped.
The enigma of the samosa as a delicacy which should only be enjoyed as a treat on special occasions will never change for me personally and it will always be associated well to me anyway with Ramadhan or the Fasting month, that special something we looked forward to as kids. I think it was a couple of years ago I offered to make samosas for my friends for the fasting month, in the two weeks running up to and including the four weeks of the fasting month I made over 3,000 samosas alone, and when you know the skill and time and effort involved, you will understand that that was no mean fete.
As you may have guessed by now, I am a traditionalist when it comes to the food I prefer to cook and eat, recently I was watching the Hairy Bikers who had visited a shop selling samosas and the owners of the shop had moved on to using the ready-made pastry available in most Asian supermarkets here in the U.K. I was ever so slightly outraged as some of you may know as it really saddened me that they didn't highlight the actual art of making samosas from scratch. Do not get me wrong I absolutely know there is a place for the ready-made pastry too, the same could be said of shortcrust pastry when making a quick version of a quiche or buying ready-made puff pastry when making a pastie, everything does have a place and we are in a society which involves work, kids time out and only those that really enjoy cooking will take time out to cook from scratch. We are a generation that use the easy options out for convenience sake and there is nothing wrong with that. My biggest fear is that the traditions will become just that, traditions, a dying art. Luckily my nieces have all been instilled in the making samosa day/time as they appreciate the difference between shop bought pastry and home cooked, so hopefully they will continue this tradition.
And then there is the shop bought version! This is probably the one time the husband and I agree, really, shop bought! I am not saying that they are all crap, but the majority are air filled pockets of pastry with filling which are either too spicy or you just cannot tell what's in it or just of a poor standard. Once again, I know some will disagree with me and I accept that shop bought samosas do have a place in the hustle and bustle that is our life today. But for me and the other half, it's a simple no!!!
Hang on! But how do we make these triangular pouches that we gorge on happily. Am I going to give you a recipe? I feel compelled too, but the explanation of how to make the pastry and then making the filling and then making each one individually really is much easier to show you. The basics of a samosa is that the pastry is made of flour and some oil, though will use ghee, salt and traditionally a flavouring such as ajwain or carom seeds. In the live cook along video, I did in the first lockdown below I have shown you how to make both vegetable samosa filling mix and the lamb mince with peas and potato version too.  But don't forget there are many other versions like the Gujarati or Bengali sweet samosas, and even moon shaped pastries. I think you will have to try out a few versions of the samosas and see which you prefer, He prefers the vegetable samosa and I prefer the lamb mince samosa with the chicken mince version a close second!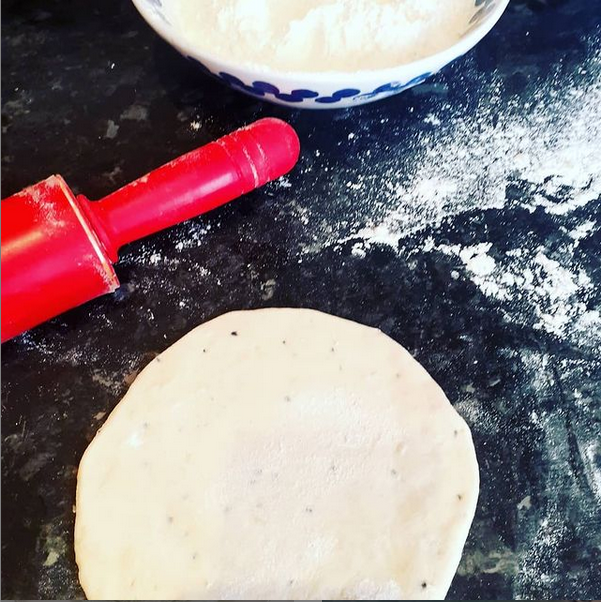 Here is the list of ingredients for the samosas I made on the cook along live video which is on my Youtube channel 'fozia's curries and cakes'
Meat samosas-Ingredients
Lamb mince 1kg will make about 45-50 samosas
Potatoes..3-4
Frozen peas
Salt
Chilli powder
Curry powder
Turmeric
Garam masala
Whole garam masala
Cinnamon stick
Bayleaf
Cloves
Garlic..a bulb optional
Coriander optional
Plain flour 1kg
Oil
Nigella seeds optional
Vegetable samosas
Potatoes 2kg
Frozen peas
Frozen mix veg
Salt
Chilli powder
Turmeric
Curry powder
Cinnamon stick
Bayleaf
Cloves
Garlic bulb optional
Fennel seeds optional
Coriander optional
Plain flour 1kg
Oil
Nigella seeds optional
To summarise the enigma of the samosa As one of my besties mentioned last night when referring to samosas, 'As we are Pakistanis, forget the "one each", there is no portion control" as you just can't stop eating them!! ENJOY!!!