No matter your religion, creed, colour or social status I have always tried to help others. The teachings of Islam have been a wonderful guide to live my life by.
Through my colaboration with the charity organisation Liverpool Muslim Outreach Society, I hope to give back a little.
There is always someone out there who needs help.
I was approached by LMOS earlier this year to help them cook for a group they felt needed extra support in terms of cooked food.
I was extremely humbled and really happy to become part of the LMOS team and fully support this mission. They wanted to provide food for the elderly and those with diminished mobility in a very run down or poverty stricken area of Liverpool.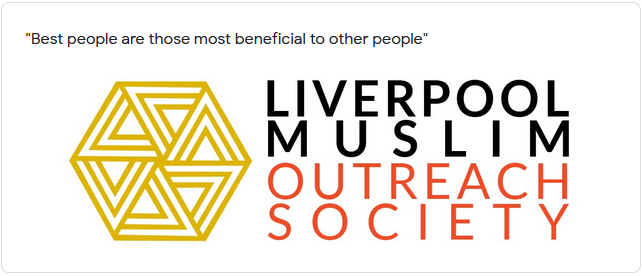 To be able to cook for them I realised I had to work in a registered kitchen, making sure that all food food hygiene protocols were established and being followed.
This is why I have now registered myself and my kitchen at Kuumba Imani a community based centre in Liverpool 8.
So apart from producing halal frozen ready meals to the wider community we are also providing food to those in need.
LMOS also carry out various projects, feeding the homeless is their main driving force and giving support to asylum seekers.
Today we are seeing a higher number of homeless people within the Merseyside area. LMOS is out there reaching out and trying to help.
They started in 2018 and now the volunteers are reaching out to as many as they can handle.
Anyone can be a volunteer but if you do not have the time to offer you can always help by way of a small donation.
Click here to find out more.
Thank you
"The best of you are those who feed a hungry person" –
Prophet Muhammad PBUH